Supercharge Your Life!
Brilliant Year-Round All Inclusive Wellness, Meditation & Yoga Retreats in Chiang Mai, North Thailand
Deluxe Accommodation | Yoga | Qigong | Creative Visualization | Mindful Breathing | Chanting | Meditation | Massage | Salt Water Pool | Organic Vegan Cuisine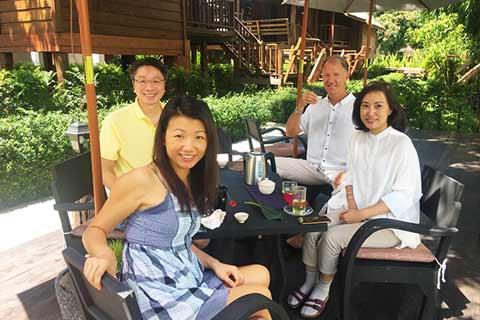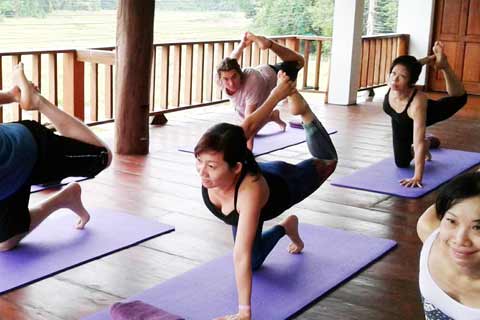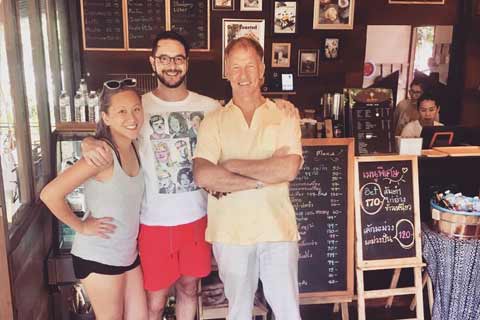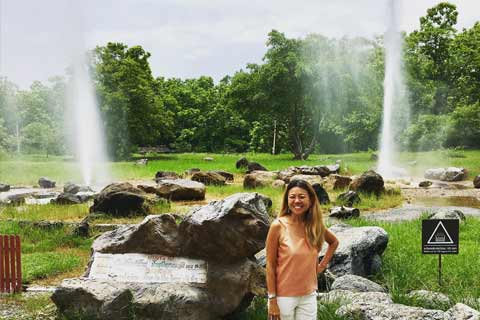 Who are these all inclusive wellness, meditation & yoga retreat packages for?
You want to take a short, healthy break away from work? Experience our all inclusive yoga retreat Thailand package to improve your lifestyle, and look and feel younger.
You are looking for inspiration, new ideas and a new direction to your life.
You want to have a clear vision of what's next in your life.
You have some work-related or personal challenges and want to find clarity for solutions.
You are stressed-out, overwhelmed and/or exhausted.
The whole world is going through struggle and confusion, but how many will take a step in the right direction? Our wish is for you to get so much more out of everything you do. During your all inclusive wellness, meditation & yoga retreat package stay we will help you to find clarity and foster your development. Call it a quiet makeover for the select few. Immerse yourself in this tranquil experience, where healing and renewal are central to your overall wellbeing, and you start to feel whole again, ready for new challenges and opportunities. At the end of our lives, we will all ask, 'Did I live? Did I love? Did I matter?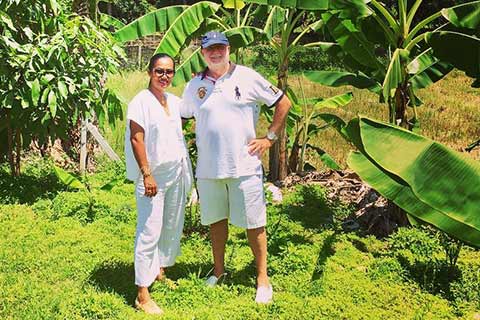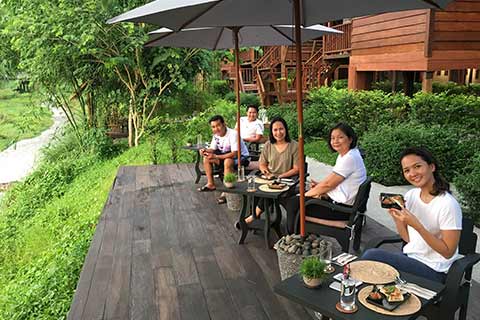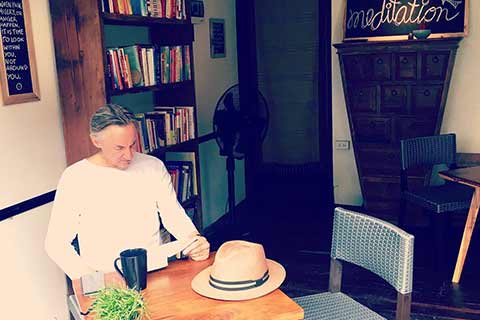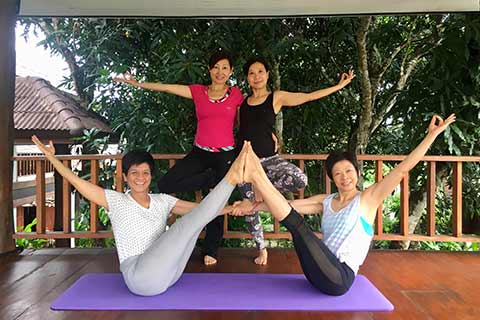 How will you feel after your inspiring & rejuvenating retreat in the serene mountains of Chiang Mai?
One of the best benefits of experiencing our all inclusive wellness retreat at AMAYEN Sanctuary is taking a holiday full of positive energy! During your getaway, you'll surround yourself with positive thoughts and feelings. If you find yourself stressed by your current circumstance then attending our wellness & health retreat in Chiang Mai can help you to take a step back and evaluate where you're at from a distance. Sometimes it's difficult to make decisions when we're too close to the situation.
Joining our retreat will give you the benefit of distance and help you to reevaluate. The more clear you are about your priorities the easier it is to live your life according to you. Why wouldn't you want to live a life that feels good, right, and on purpose?
You're concentrating on your practice, and relaxing or taking advantage of optional activities in between. Your health and wellbeing are placed front and center. Each day you can achieve what you set out to do, and have a taste of living your life with an element of purpose.
If you find it impossible to silence your mind and you're always thinking of the next thing you need to do then our all inclusive yoga and meditation retreat gives you a perfect opportunity to stop overthinking it all. Use this time to turn off all the noise of your own voice and open yourself to a more positive and focused way of thinking. Clarity provides both the joy and the courage required to live with absolutely no regrets.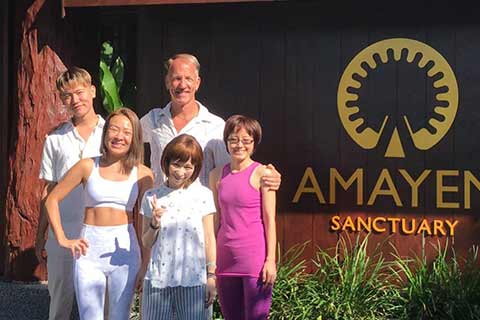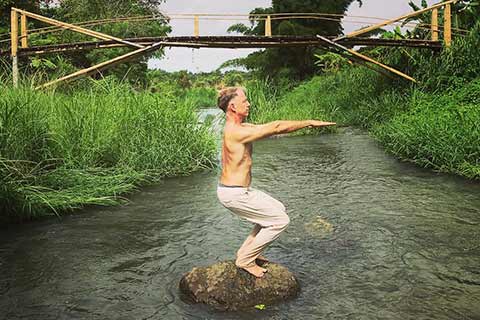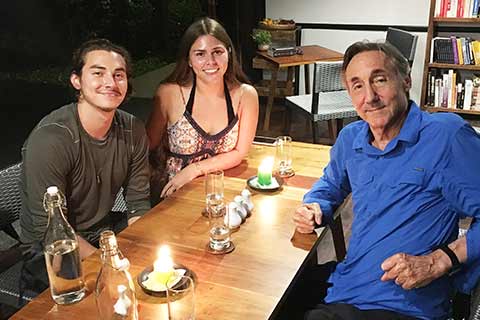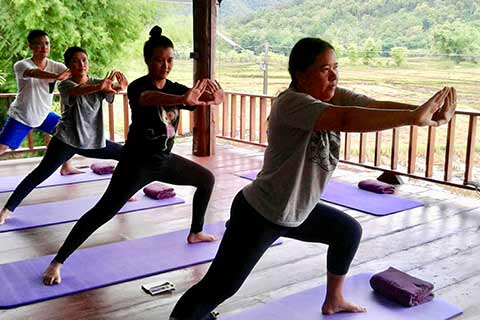 The AMAYEN story: "My journey from confusion to clarity"
BY MIGUEL KIRJON, OWNER & FOUNDER
"I was sitting at my desk one morning, working on the 10th business idea I had come up with in the last six months, and began to feel a sense of emptiness that made me sit back and pause. I was confused and felt trapped in my life. The clock was ticking but my life was standing still. I imagined how I would feel if I were stuck for another year?…Another five? Oh, hell no! Why was I working so hard? Why was I chasing every new idea and thing that came to mind? I was desperate to be successful. But I didn't realize that success as a life long entrepreneur in my mind meant never taking a break, filling my time up with busyness, always burning out, and living a life that I wasn't excited to live. I needed to get a new perspective on my situation. I needed to find clarity."
"Then it gradually became clear: Rest; that's what had been missing. I needed to breakout of my daily routine and get some clarity. I realised that we all need regular periods of stillness to explore our inner world and recharge if we want to stay healthy, sane and successful. Having spent many years in the hotel industry designing, branding and creating unique and memorable guest experiences I knew that I could literally create a place of stillness, warmth and safety. A sanctuary where nothing is expected of you, where relaxing and letting time pass are your only priorities. A place where you can discover and learn about your inner world, your desires and your way forward. This is how AMAYEN Sanctuary came to life."
What is included in your all inclusive wellness, meditation & yoga retreat package and how does it work?
Our approach to great results? A simple collection of relaxation methods with a splash of comfort: yoga, qi gong, audio-guided creative visualization, mindful breathing, organic vegan cuisine, a personal growth workbook, like-minded people and some massage thrown in — not forgetting to have some fun along the way!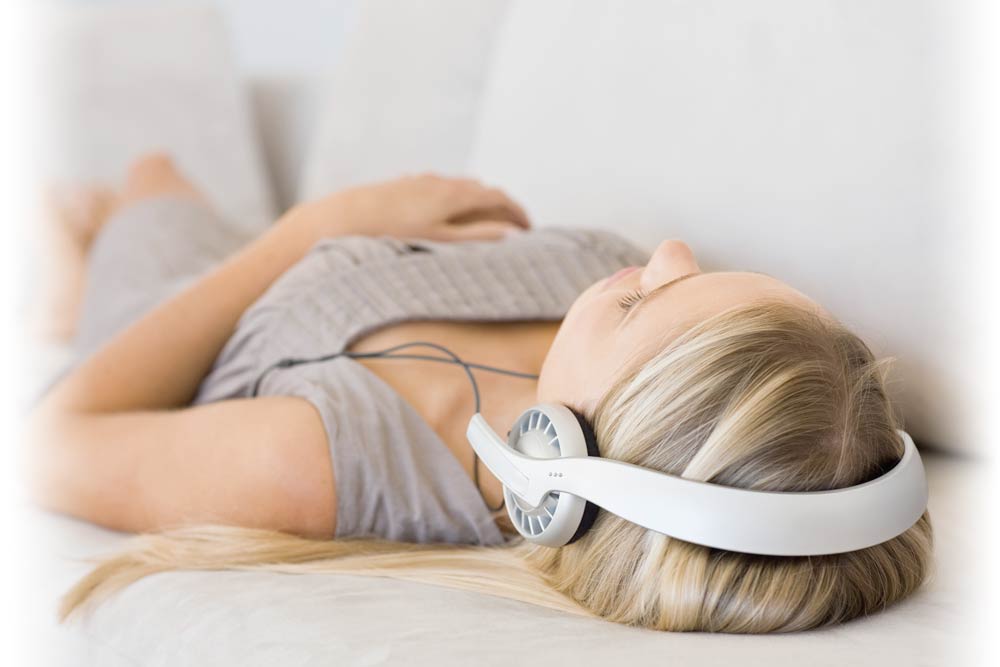 Creative Visualization
1x 30min per day
Read more...
Creative Visualization is the art of using mental imagery and affirmation to produce positive changes in your life. It is being successfully used in the fields of health, business, the creative arts, and sports, and in fact can have an impact in every area of your life. Our unique audio-guided visualization/meditation sessions (available in English, Thai, French) are induced by AMAYEN customized scripts that inspire you to explore your inner world, and let you discover and adjust (if necessary) your own hidden beliefs such as in relation to success, money, relationships and self-worth. In combination with the scripts, we are using
Hemi-Sync®
as a meditation tool; the very powerful and
clinically proven
"audio-guidance" sound technology which promptly promotes deep physical and emotional relaxation. The practice of meditation has a long list of benefits. As featured in an article in
Psychology Today
these consist of improving your ability to introspect, boosting your health and self-control, increasing your sense of connection to others and decreasing stress. The Indian yogi and mystic
Sadghuru
says:
"Meditation is the only way to freedom from all the stress that man is going through."
Eckhart Tolle
, the most popular Western spiritual author states:
"When the body and mind are in sync, we are naturally relaxed, alert, open, and aware, and experience ourselves and the world in a direct, unmediated way, without conceptual filters. It is this direct experience of the fullness, vitality, and splendor of life that is the gift of meditation."
The talk show host of the highest-rated television program of its kind in history
Oprah Winfrey
writes that
"The outside world is constantly trying to convince you you're not enough. But you don't have to take the bait. Meditation, in whatever form you choose, helps you resist."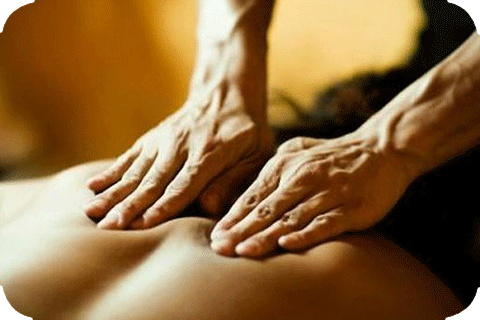 Thai or Aroma Oil Massage
60min per session
Read more...
Known to relieve stress and protect against stress-related health issues, the 2,500-year-old
traditional Thai massage
technique uses passive stretching and gentle pressure along your body's energy lines to increase flexibility, relieve muscle and joint tension and balance the body's energy systems. Practiced for centuries by Thai monks, the end result is a heightened sense of wellbeing and optimum relaxation.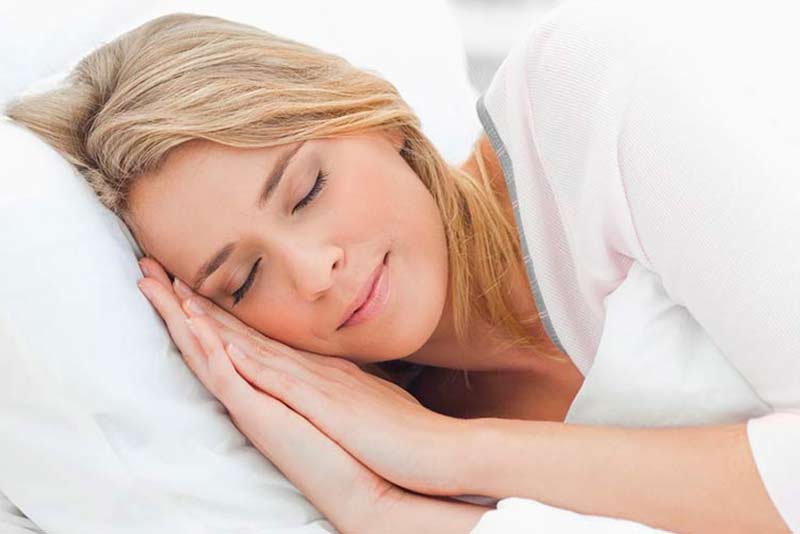 Good Sleep with BioGeometry®
Every Night
Read more...
We have refined your sleep experience and created designs based on the science of BioGeometry
®
. BioGeometry deals with shapes, colors, sound, etc. to interact with energy fields to produce a balancing effect on multiple levels on biological systems. The balancing/harmonizing produces positive effects on emotional, mental, spiritual, and physical levels. BioGeometry and BioSignatures are the terms coined by Dr. Ibrahim Karim, the founder of this science and re-discoverer of this ancient scientific paradigm. He is a graduate of the Federal Institute of Technology, Zurich, Switzerland (D.Sc./Dipl. Arch.-ETH), where he studied architecture. He served in advisory positions in Egypt to the Ministers of Health, Culture, Tourism and Scientific Research. He is also head of the Architecture and Industrial Design Firm Alemara, founded by his father Dr. Sayed Karim in 1939. The entire property has also been neutralized of all geopathic stress (electro magnetic fields) that might disturb your sleep. Visit 
geodesignasia.com
and 
biogeometry.com
for further details. AMAYEN Sanctuary founder Miguel Kirjon is an advanced level graduate of BioGeometry
®.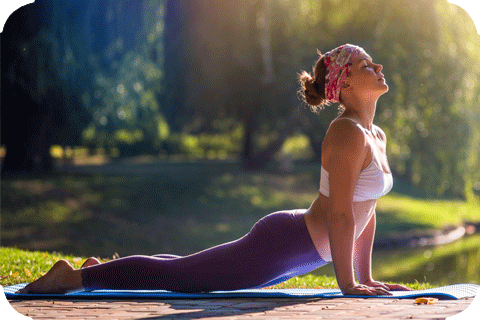 Read more...
Practicing yoga develops inner awareness. It focuses your attention on the body's abilities at the present moment. It helps develop the breath and strength of mind and body. It's not about physical appearance. According to a study by the
Harvard Medical School
yoga improves your own body image, increases mindfulness, boosts weight-loss and enhances fitness. The
Huffington Post
reports that yoga staves off stress and anxiety, decreases depression, and promotes positive self-perception among other benefits. The beauty of yoga is that you don't have to be a yogi or yogini to reap the benefits writes
The New York Times
. Whether you are young or old, overweight or fit, yoga has the power to calm the mind and strengthen the body. Don't be intimidated by yoga terminology, fancy yoga studios and complicated poses. Yoga is for everyone.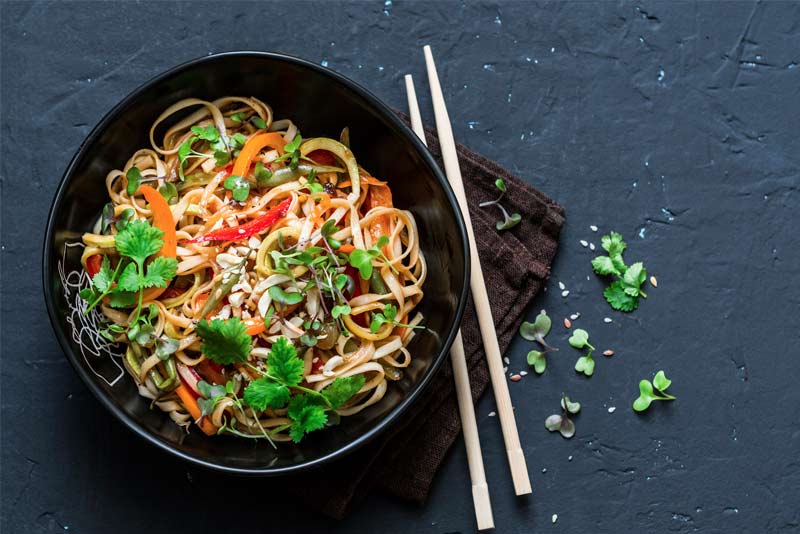 Vegan Cooking Class
1x 45min per stay
Read more...
Enjoy preparing your favorite plant based dish at AMAYEN Sanctuary with our culinary team! …so that you can continue living healthy at home.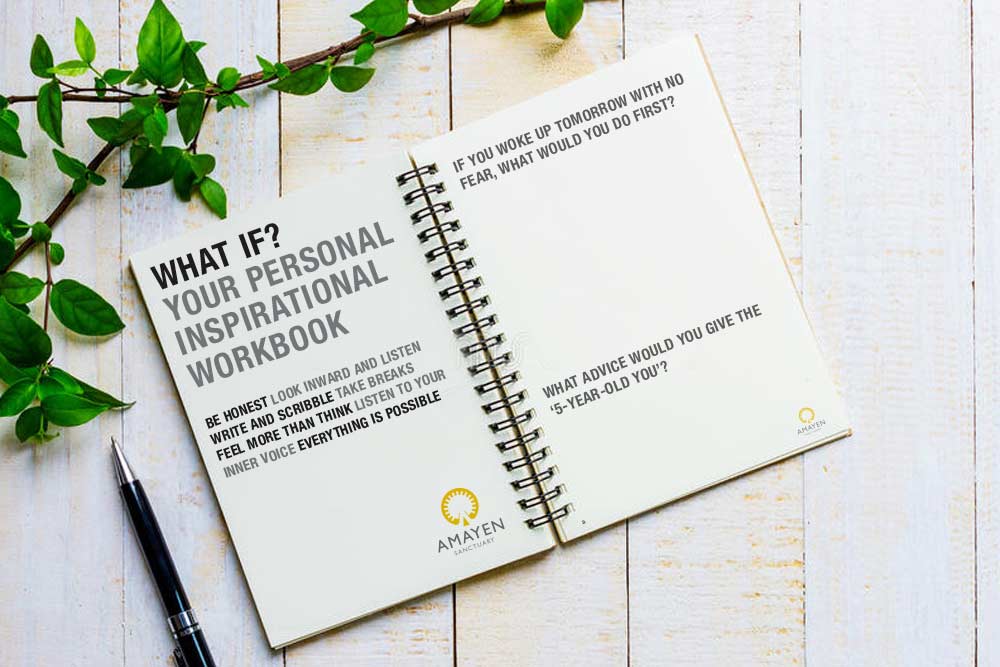 Your Personal Workbook…
…with inspirational questions
Read more...
Enjoy this creative and inspirational AMAYEN Sanctuary workbook that you can spend time with to find out more about your passions, values and aspirations!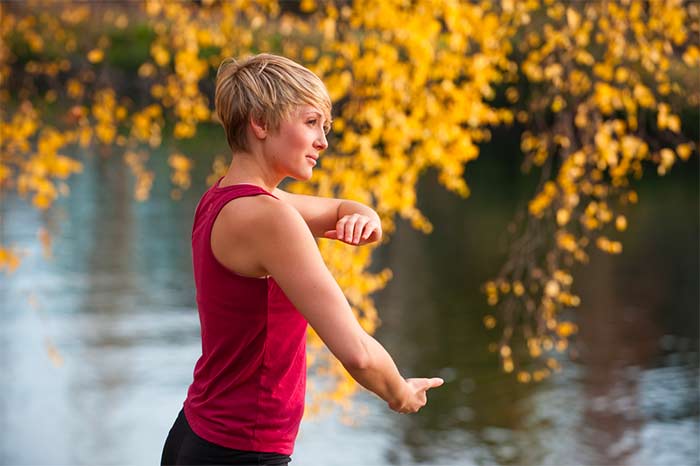 Read more...
Qigong is an ancient Chinese health care system that integrates physical postures, breathing techniques and focused intention to open blockages in the body based on the same meridian system used in acupuncture. The movements are fairly easy to learn and allow access to everyone. To begin to benefit from Qigong you do not have to be fit, you don't have to be flexible; you don't even have to be able to stand up. The exercises can be modified for almost anyone with patience that wants to learn. Sometimes Qigong and Tai Chi are called a moving meditation in which the mind and body are led to a state of balance and equilibrium also known as homeostasis. A 
Harvard medical publication
 said it should also be called "moving medication." The advantages of improving strength, flexibility and balance are pretty obvious but the advantages of peace that comes from the moving flowing meditative aspect of Qigong and Tai Chi are equally important. When the body is in a state of balance all the systems work better.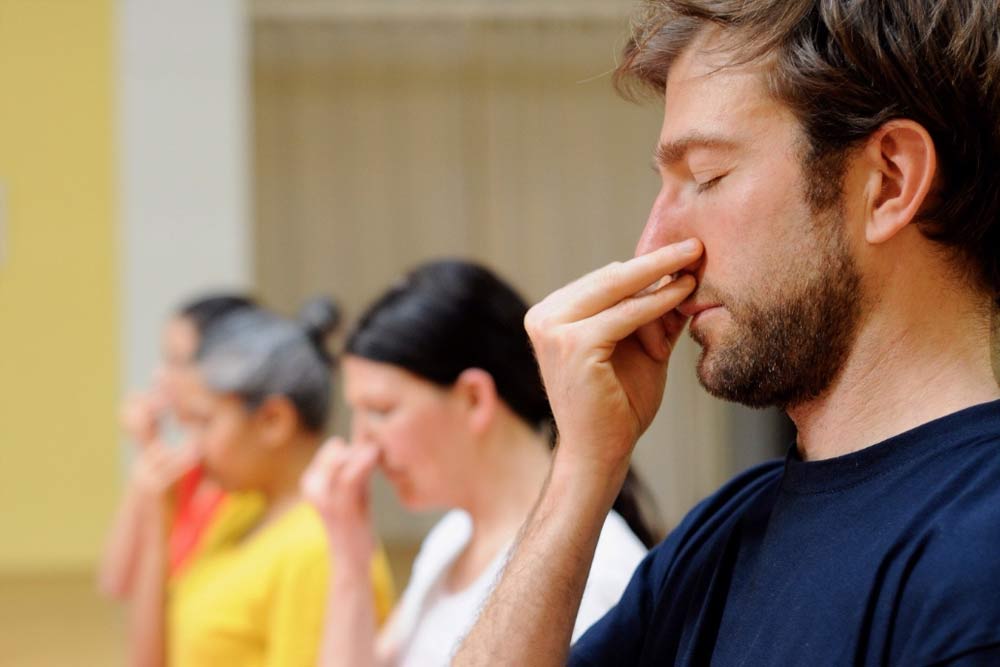 Mindful Breathing
1x 25min per day
Read more...
The breath is always with you. When you practice meditation and breathing you gain a skill you can use whenever you need to quiet and clear the mind. Just following a few breaths—in and out, in and out—can relax the mind and body so you can calmly observe and respond to the world around you, rather than mindlessly reacting to events. Mindful breathing is a technique you can use not only during formal meditation, but also in your daily life. As you focus on your breath your thoughts settle down and your mind becomes calm and clear. What results is a feeling of contentment, happiness, and inner peace. Through meditation and breathing you will be better able to deal with life's ups and downs without losing your equanimity.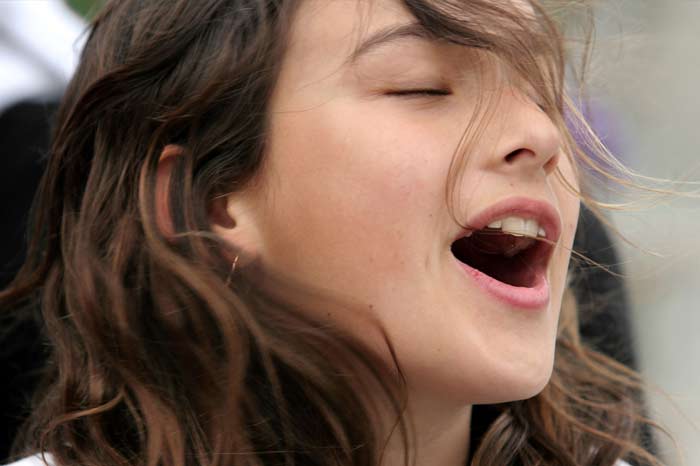 Chanting
1x 20min per day
Read more...
Chanting is a sound repeated with intention to transmit a certain frequency. By repeating these seed syllables, we begin to vibrate from the inside out, becoming quite literally our own tuning fork. This frequency bypasses our human limitations and allows us to see through the illusions of the world with greater clarity. Cultures throughout time have honored sound not simply as an auditory boon to humanity, but as something deeper, more sublime, which can lead us into union with the cosmos. Chanting is the key to transcendence, for it offers us an opportunity to unite with God, to create the sacred sounds which allow us to craft our own reality. The decadence of its simplicity is just that — chanting, making sound, becoming a human singing bowl, requires neither great skill nor valiant effort. Sound is our most treasured right — to sing, to connect, to harmonize our voices with all that is. To be like God, we must only chant. It is our divine birthright and our greatest of untapped human powers.
Organic Vegan Cuisine
ALL MEALS AND BEVERAGES ARE INCLUDED Over the past few years, the popularity of "plant-based eating" has risen enormously. The idea of vegan lifestyles has also become more popular, due to a whole host of celebrities championing the vegan lifestyle. Harper's Bazaar tells us that a wealth of research proves that fruits and vegetables are good for us — from reducing the risk of certain cancers to improving heart health and even helping maintain a healthy weight. Among science-based health benefits, eating a whole-food vegan diet plays a supporting role in losing excess weight, lowering blood sugar levels, protects from certain types of cancer, improves kidney function and lowers the risk of heart disease suggests Health Line.
Make your loved one happy with a "All Inclusive Yoga Retreat Thailand Gift Voucher!"
Give a gift voucher for a stay @ AMAYEN Sanctuary to a person you deeply care about. It's an invaluable gift for someone close to you that you feel will benefit from this life-changing experience! Simply contact Miguel at miguel@amayen.com
Accommodation options for your all inclusive wellness & yoga retreat package in Chiang Mai, Thailand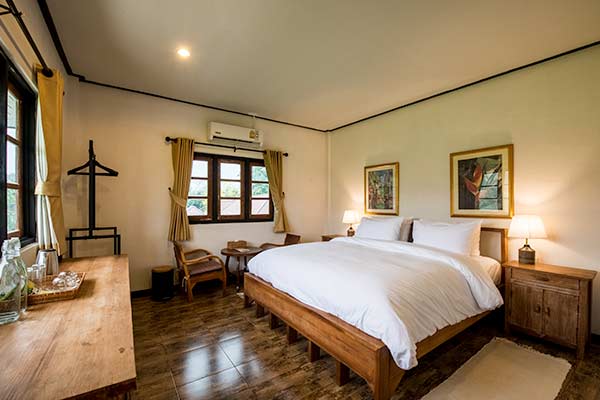 We offer two Deluxe Rooms which feature a window on the West and on the North side of the building. The rooms are brighter compared to the Superior Rooms however the interior, amenities and size are the same. 24 sqm, aircon, organic locally sourced bathroom amenities, shower, luxury bedding with feather pillows, hot water & tea, indoor seating area. Sleeps 2 persons.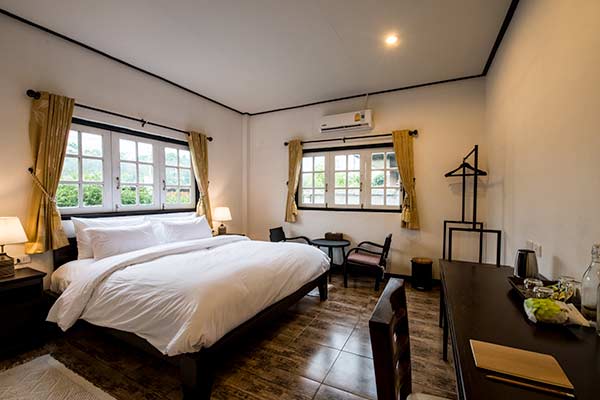 We offer two Deluxe Rooms which feature a window on the West and on the North side of the building. The rooms are brighter compared to the Superior Rooms however the interior, amenities and size are the same. 24 sqm, aircon, organic locally sourced bathroom amenities, shower, luxury bedding with feather pillows, hot water & tea, indoor seating area. Sleeps 2 persons.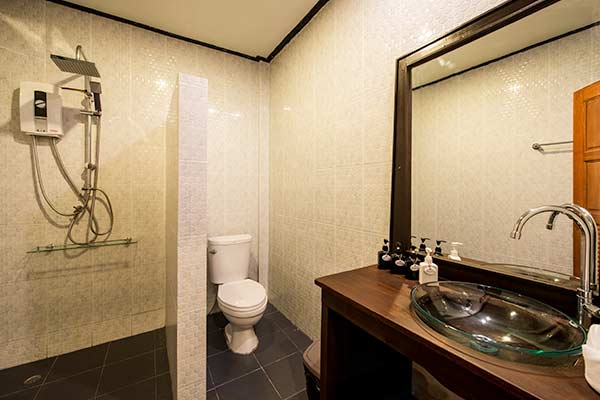 We offer two Deluxe Rooms which feature a window on the West and on the North side of the building. The rooms are brighter compared to the Superior Rooms however the interior, amenities and size are the same. 24 sqm, aircon, organic locally sourced bathroom amenities, shower, luxury bedding with feather pillows, hot water & tea, indoor seating area. Sleeps 2 persons.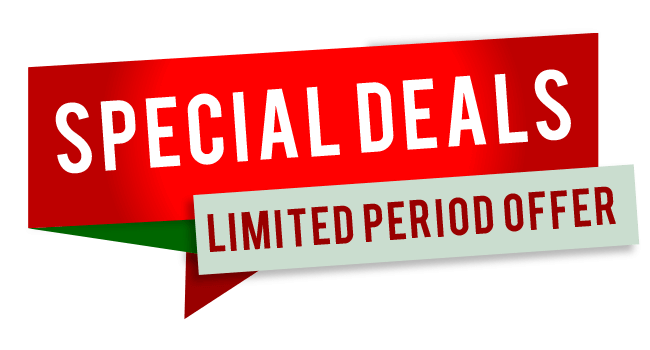 4-Day / 3-Night *Discovery* All Inclusive Wellness, Meditation & Yoga Retreat Package: Our recommended minimum stay for a more balanced and healthier You!
Superior Room
THB 23,700 (single occupancy)
THB 37,300 (double occupancy)
Deluxe Room
THB 24,800 (single occupancy)
THB 38,400 (double occupancy)
Lanna House
THB 26,900 (single occupancy)
THB 40,500 (double occupancy)
Activities
3x Yoga Classes
3x Qi Gong Classes
3x Creative Visualization Sessions
3x Mindful Breathing Sessions
3x Prosperity Chanting Sessions
2x Thai or Aroma Massages per person
Personal Growth Workbook
Vegan Cooking Class
Organic Vegan Breakfast, Lunch, Snacks, Dinner & Juices
2-way Airport Transfer
6-Day / 5-Night *Awakening* All Inclusive Wellness, Meditation & Yoga Retreat Package: Become more powerful, boost your confidence and have a clear vision of your next steps!
Superior Room

THB 36,500 (single occupancy)
THB 57,800 (double occupancy)
Deluxe Room
THB 38,300 (single occupancy)
THB 59,600 (double occupancy)
Lanna House
THB 41,800 (single occupancy)
THB 63,000 (double occupancy)
Activities
5x Yoga Classes
5x Qi Gong Classes
5x Creative Visualization Sessions
5x Mindful Breathing Sessions
5x Prosperity Chanting Sessions
3x Thai or Aroma Massages per person
Personal Growth Workbook
Vegan Cooking Class
Organic Vegan Breakfast, Lunch, Snacks, Dinner & Juices
2-way Airport Transfer
8-Day / 7-Night *Evolved* All Inclusive Wellness, Meditation & Yoga Retreat Package: For a fulfilling deep experience and long lasting benefits!
Superior Room

THB 48,400 (single occupancy)
THB 76,400 (double occupancy)
Deluxe Room
THB 50,900 (single occupancy)
THB 78,800 (double occupancy)
Lanna House
THB 55,800 (single occupancy)
THB 83,800 (double occupancy)
Activities
7x Yoga Classes
7x Qi Gong Classes
7x Creative Visualization Sessions
7x Mindful Breathing Sessions
7x Prosperity Chanting Sessions
4x Thai or Aroma Massages per person
Personal Growth Workbook
Vegan Cooking Class
Organic Vegan Breakfast, Lunch, Snacks, Dinner & Juices
2-way Airport Transfer
All Inclusive Wellness, Meditation & Yoga Retreat Packages in North Thailand – Itinerary:
14:00 – Check-in
15:00 – Fresh Juices/Snacks
16:30 – Good Evening Yoga
18:00 – Dinner
22:00 – "Silence" required
—
06:30 – Mindful Breathing
06:50 – Prosperity Chanting
07:20 – Good Morning Qigong
08:30 – Breakfast
09:30 – Creative Visualization
12:00 – Lunch
13:00 – Visits to nearby Cafés
All Inclusive Wellness, Meditation & Yoga Retreat Packages in North Thailand Include:
Accommodation
2-way Airport Transfer
Tropical Welcome Drink
All Meals, Teas, Juices
All Activities
Use of Saltwater Swimming Pool
Massage Treatments
Personal Growth Workbook
Access to 'New Age' library
Vegan Cooking Class
*Activities*: It's Your Choice 🙂
We deeply care about you and want to provide you with the most inspiring experience possible. Some of you enjoy a day full of activities whereas others prefer a lighter and calmer approach. You have of course, at any time the freedom not to attend any of the scheduled activities throughout the day. Simply let us know beforehand so we can inform our teachers accordingly.
What You Should Know:
Our all inclusive yoga retreat Thailand packages have no start dates or duration; you can begin on a day that suits you best and stay as long as you wish.
For real personal impact we recommend to stay 7 nights or more. Personal change and adjustments take time, it cannot just occur on the surface or outside of you. It takes patience and persistence.
To ensure a peaceful atmosphere we welcome only guests 16 yrs upwards.
Silence throughout the resort is required from 22:00 onwards.
WiFi only available at our restaurant.
All rooms are without TV.
No alcoholic beverages available.
100% Satisfaction Guaranteed
We are so confident in our retreat offerings that if you don't enjoy your first night's stay you are welcome to depart the next day free of charge. We currently only offer 8 accommodation units and we therefore prefer to only provide space for clients who are truly wanting to improve their lives. ***This guarantee is only valid when booking a minimum of a 3-night wellness retreat via our website !***
It was my first time to join the retreat, and I chose Amayen through Yoga Retreat website. I got a very enjoyable stay here. The environment was extremely beautiful, full of greenery, the harmony sound of insects, and the wind chimes, the unique interior design...More

Mandy L


9/02/2018

Amayen is the good place to stay and close to nature. They gave us a warm welcome, good taste of foods, nice of traditional Thai wooden house. The hosts and staffs are very kindness and helpful. I love all when I stay at Amayen. 🙂

Pachara24


6/21/2018

Friendly staff and always kept smiling, clean and quiet environment, very tasty vegetarian food and fresh fruit juice provided daily(delicious recipe), professional and nice yoga master, new trial of meditation class, Amayen sanctuary made us relaxed from work pressures. The owner was considerate of everyone....More

kyl8672


6/20/2018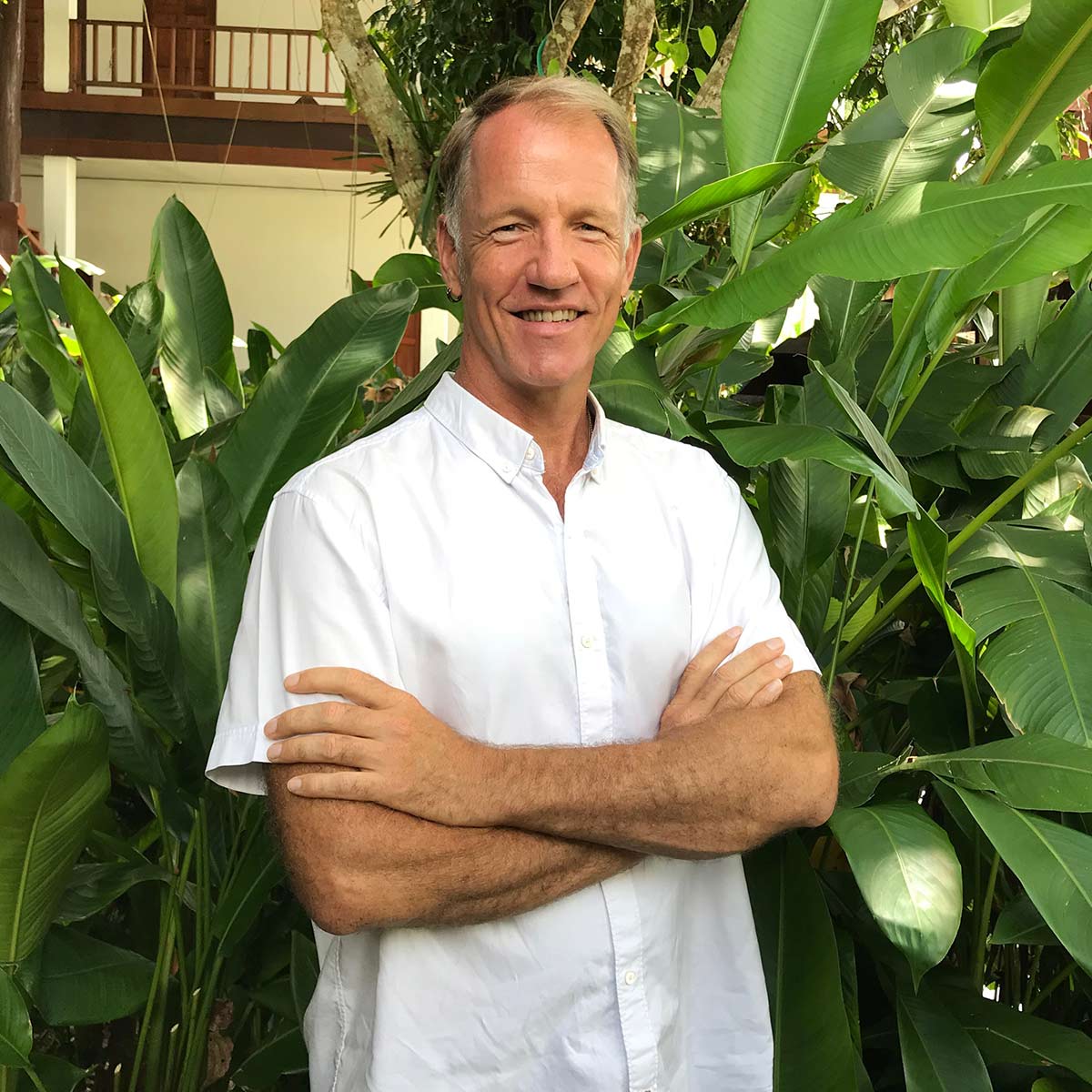 Miguel Kirjon
Owner/Founder/Life-Coach
About Miguel...
Born to German-Finnish parents in Colombia and raised in Central America, Miguel combines his artistic talents and all-sensory intuition with decades of experience as a designer, consultant and entrepreneur to bring vitality and innovation to all his projects.
Dedicated to a lifelong pursuit to develop his skills in a holistic way, Miguel has completed the following study and training programmes: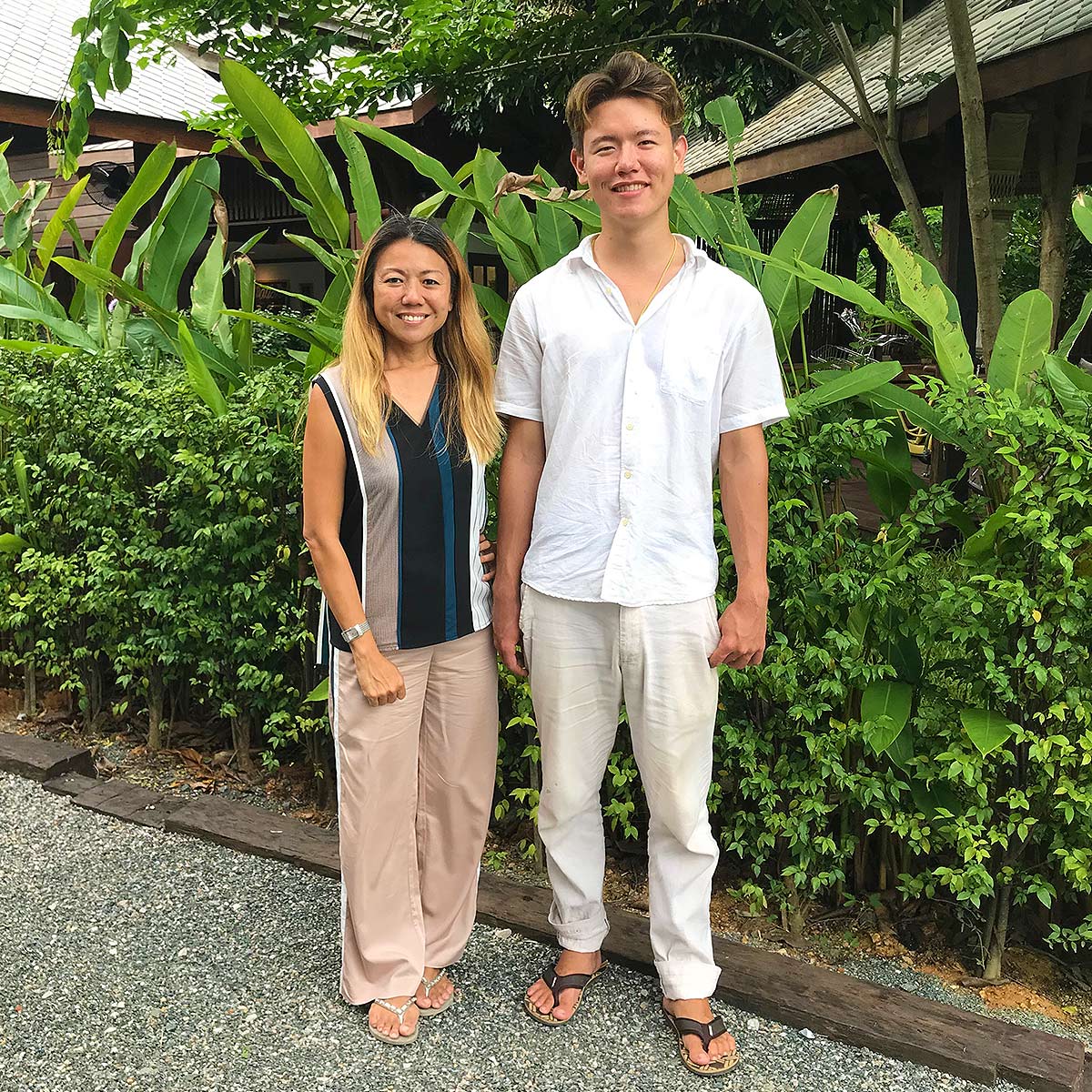 Lin Prachakrich / Valentine Pfalzer
Chef / Assistant Manager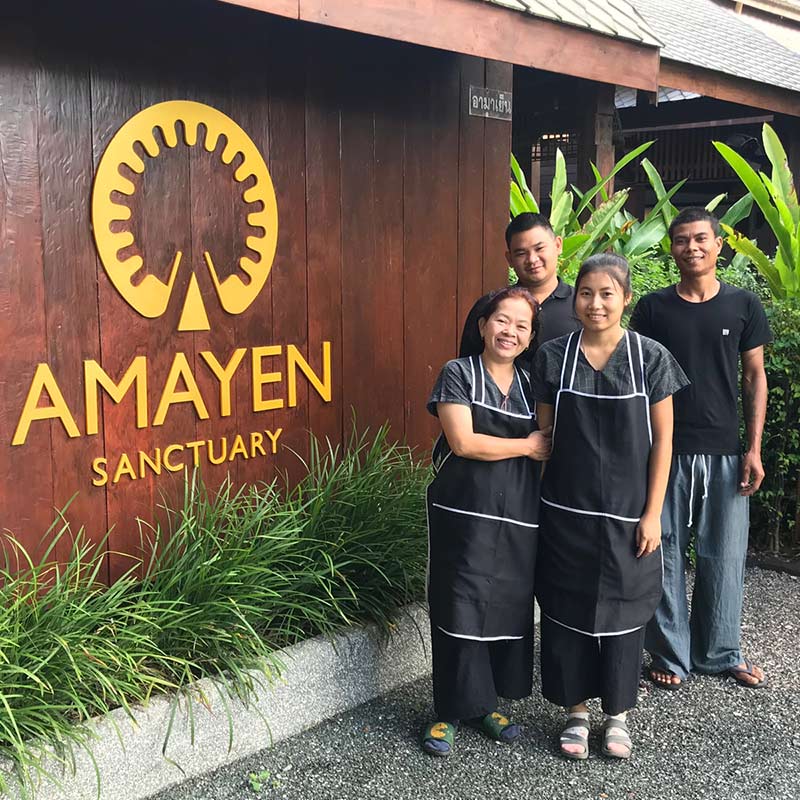 Thip / Gaa / Mint / Pai
House Keeping / Gardener / Cook / Engineer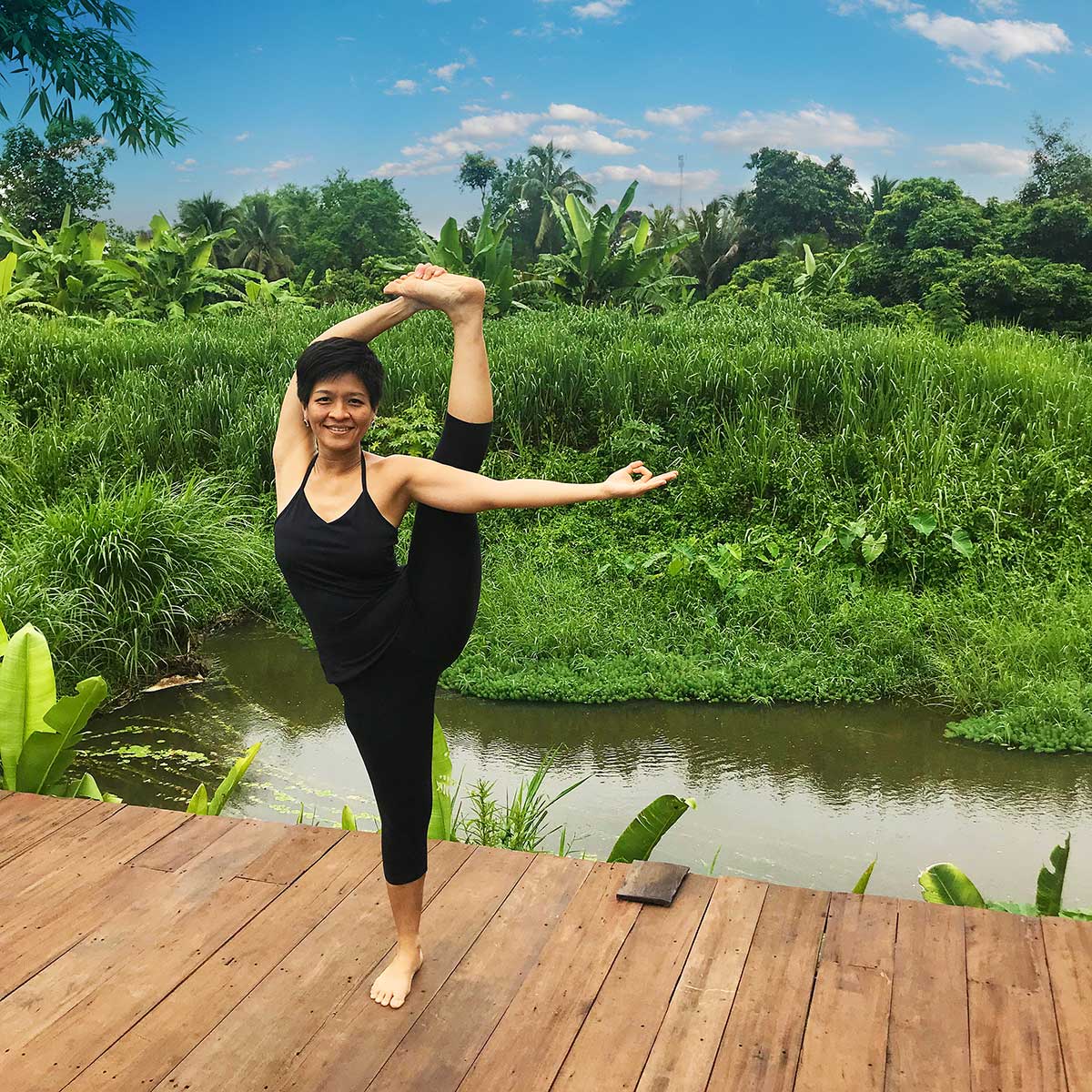 Namlada Waspak
Yoga Instructor
About Namlada...
Namlada's yoga journey started at Chiang Mai University while studying. It quickly became her passion and she attended numerous workshops teaching various yoga styles including Ashtanga, Iyenga, Anusara and Yin Yoga over the past 10 years. Namlada blended and incorporated aspects of these styles into her own practice and teaching. In 2016 her yoga journey led her to the Wise Living Ashram in Thailand where she earned her 200 hour teacher training qualification in traditional yoga (affiliated to the Yoga Institute, Mumbai, India; the oldest yoga school in the world). Since then her interests have expanded to more aspects of yoga including Pranayama (control of energy through breathing techniques), meditation, nutrition and lifetyle changes.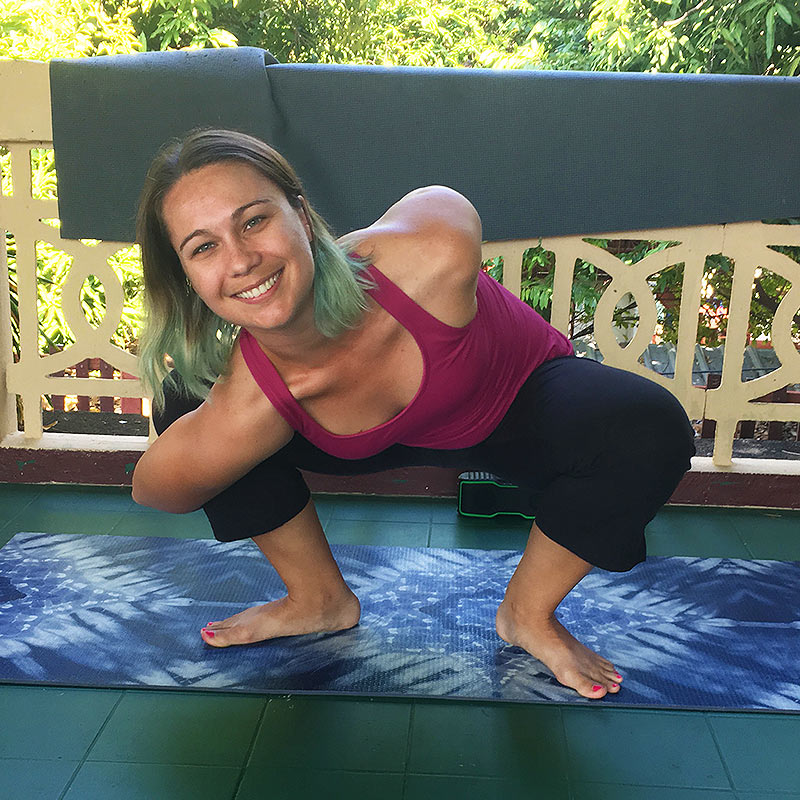 Valerie Parker
Yoga Instructor
About Valerie...
Valerie is a Hatha and Yin yoga teacher from the United States. After being an elementary school teacher for 10 years, Valerie has taught yoga for both children and adults. She has a very playful inner child who loves to bring out the fun and desire for growth in everyone. She absolutely adores designing yoga sequences that gradually build in intensity, so that students are able to achieve things they never dreamed possible. Valerie loves to play music by request and tailor classes to the needs and preferences of students. Expect a few very challenging poses, lots of choice of variations, and to leave feeling accomplished, wondering how the time passed so quickly.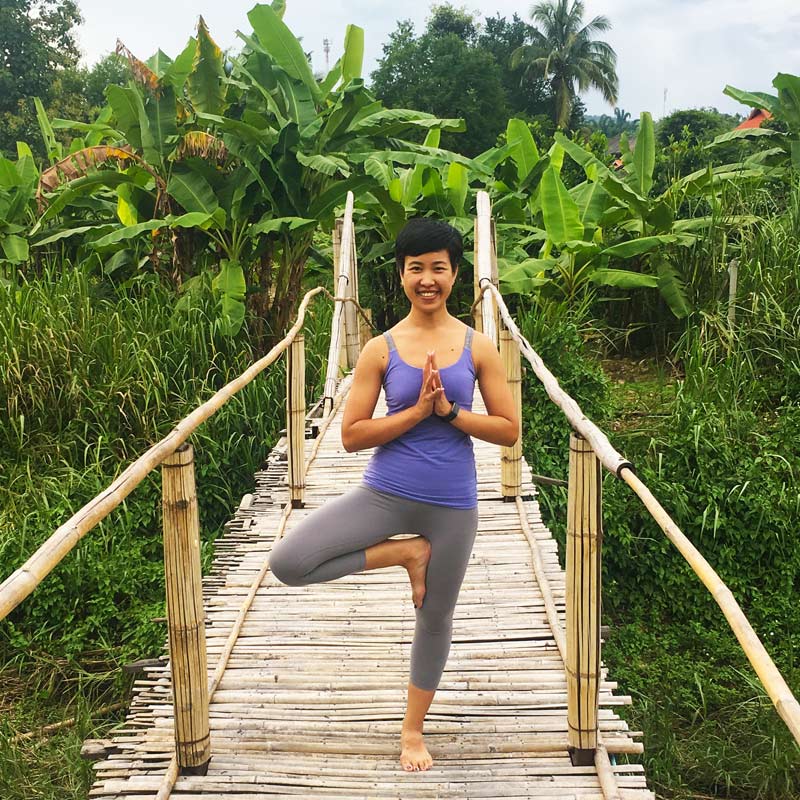 Potchara To-uam
Yoga Instructor
About Potchara...
Prieo, a tropical Thai girl born with flexibility, took her first yoga class to release a back pain. Gradually, yoga has not only strengthened her body but also awakened the mind, and spirit while working in marketing & advertising field where multi-tasking skill and fast-response required. Prieo decided to deepen her knowledge and a practice of yoga after moving to Hong Kong in 2014. She pursued her first yoga teacher training; Yoga for Svastha: Personal Well-Being and Training Program with Dr. Ganesh Mohan, a modern medicine and Ayurveda doctor and a son of A.G. and Indra Mohan; the founders of Svastha Yoga and Ayurveda in Chennai, India. Then after a completion of her Prenatal and Postnatal Yoga Teacher Training, Prieo extends her knowledge in Yoga Therapy and Yin Yoga. As a certified yoga teacher, Prieo is committed and passionate to share her expertise and experience with others according to their level and personal goals of yoga practice in Chiang Mai.
"Our deepest fear is not that we are inadequate. Our deepest fear is that we are powerful beyond measure. It is our light, not our darkness that most frightens us. We ask ourselves, Who am I to be brilliant, gorgeous, talented, fabulous? Actually, who are you not to be?
You are a child of God. Your playing small does not serve the world. There is nothing enlightened about shrinking so that other people won't feel insecure around you. We are all meant to shine, as children do. And as we let our own light shine, we unconsciously give other people permission to do the same. As we are liberated from our own fear, our presence automatically liberates others."


Location & Taxi
Chiang Mai (referred to as "the rose of the north") is located in Northern Thailand, 700km north of the capital city of Bangkok. AMAYEN Sanctuay is located 42km (50min) from Chiang Mai International Airport in a small valley with plenty of rice fields as well as tobacco, coffee, fig and strawberry farms and enjoys nice views, cool temperatures and clear skies. The ever-friendly and polite Thai people are full of smiles. If you have booked an airport transfer through us the taxi driver will be waiting for you outside the arrival hall with your name written on a sign. The taxi company is contracted by AMAYEN Sanctuary and will bring you safely out of the city onto serene mountain roads with beautiful views before arriving at the sanctuary. The taxi fare for a one-way transfer from the airport to AMAYEN Sanctuary (or return) is THB 1,000 (1-4 persons) / THB 1,200 (5-8 persons). AMAYEN Sanctuary, 237 Moo 6, Pa Miang, Doi Saket, Chiang Mai 50220, THAILAND  +66 (0)95 273 7783, +66 (0)86 686 3811, miguel@amayen.com, amayen.com